Data Science Training in Chennai at BIX IT ACADEMY
Learn An Data science Training In Chennai in BIX– No 1 An Data science Training Institute In Chennai. Register online today for learning Data science Training in Chennai
Data science, also known as data-driven science, is an interdisciplinary field of scientific methods, processes, algorithms and systems to extract knowledge or insights from data in various forms, either structured or unstructured,similar to data mining.
Data science is a "concept to unify statistics, data analysis, machine learning and their related methods" in order to "understand and analyze actual phenomena" with data.[3] It employs techniques and theories drawn from many fields within the broad areas of mathematics, statistics, information science, and computer science, in particular from the subdomains of machine learning, classification, computational science, data mining, databases, and visualization.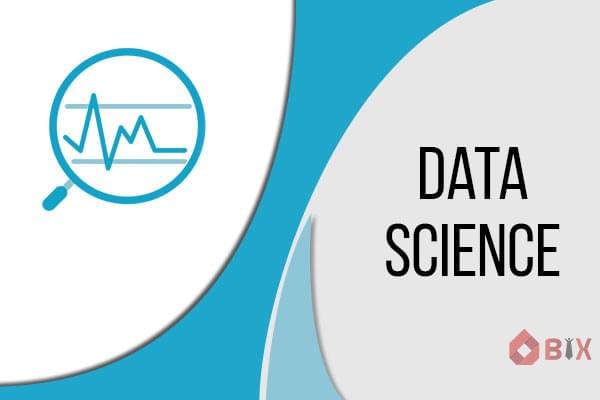 Course Objectives
Main objective for Data science Training is to:
Build and develop own scientific methods, processes, by students.
Basic Understanding about Data science work as an application lifecycle, configuration files, activities, and intents and in web configurations.
Train to work with knowledge of Data science event handling, layouts, and screen orientation.
Practicing on work and understanding an Android custom UI elements and positioning.
Learn unify statistics, data analysis, machine learning and their related methods.
Developing a basic Data science that serves as a practical example for the topics covered in training session.
Certification
Project performance will be evaluated and an online assessment Test will be conducted at the final stage of curriculum
Online Test Pass score – 70%. Project evaluation and online test together will be assessed at 30% and 70% respectively towards a combined score of 100
A certificate will be issued by BIX for those who clear the assessment (Online Test + Project Evaluation) with a score of 70% and above
Reattempts will be allowed for online Tests who fail to secure the pass mark
A participation certificate will be issued for those attendees who fail to clear the examination
Pre-requisites
To join this course, an aspirant should have basic knowledge of Performance Windows Concepts and basic computer knowledge.
Faq
General questions
Who should join this course?
Aspirant must have graduated in computer science domain and IT related workers.
Why should I join this course?
BIX IT ACADEMY is one of the expert in Data science Training institute in Chennai.Where make sure you walk out with JOB
What happens if I miss a session?
If you have missed a session, our support team will help you by rescheduling your missed classes.
Do you provide any study materials?
The study material will be Provided in soft copy at end of each session.
What is your refund policy?
Upon registering for the course, if for some reason you are unable or unwilling to participate in the course further, you can apply for a refund. You can report us for the refund any time before start of the second session of the course by sending an email to support@bixitacademy.com , with your enrolment details and bank account details (where you want the amount to be transferred). Once you report for refund request, you will receive the amount within 21 days after confirmation and verification by our team.This is provided only if your classes have not started.