MS Office Training
Looking for MS Office Training Training in Chennai . BIX is the No.1 MS Office Training Institute in Chennai offering professional training. Call 955-111-0186
We ensure that our MS Office training course gives you robust office management tools with the right mixture of usability, power, and flexibility, so you can manage your job more efficiently and productively. This course will cover MS Word, MS Excel, MS PowerPoint, Outlook & Project. Learn core and advanced Microsoft Office products through our MS office training classes and improve your skillset to meet the market demand.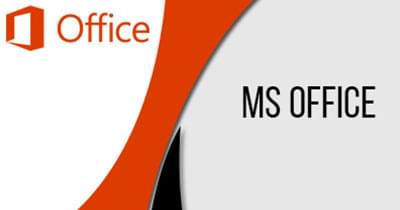 Course Objectives
Well-Structured and Industry-Relevant Course Curriculum.
Experienced and Dedicated Faculty Members.
Exposure to Live Projects from Day One.
Periodic Evaluation and Feedback.
Placement Assistance on Successful Completion.
Certification
The assessment will be done on the basis of an online test and Project Evaluation at the end of the course.
Weightage of Project Evaluation is 30% and that of Online test is 70%. Minimum pass percentage for online test is 70.
On completion of the Assessment (Project + Test) with a minimum of 70% marks,We will issue a certificate of successful completion from Bix.
Five re-attempts will be provided to clear online test in case the candidate scores less than 70%.
A Participation certificate will be issued if the candidate does not score 70% in the Assessment.
Soft copy of the certification will be issued to the participants, on completion of the course.
Pre-requisites
To join this course, the aspirant should have basic knowledge of Computers.
Faq
General questions
Who should join this course?
Who all want to master the MS Office training.
Why should I join this course?
Knowing basic computers has become as necessary. The study includes Basic Computer Operations and uses. Whatever may be your field of interest, learning of Computer Basics is a must. Each person feels the need to use computers in their jobs. Operating Computers: Helps you learn necessary know-how & working on computers. MS-Paint: Gets you introduced with mouse controls like left click, right click, double click, drag & drop, etc.. Notepad & Wordpad: Helps you know various keyboard keys & it's controls
What happens if I miss a session?
If you have missed a session contact our support team where they will reschedule the missed sessions based on trainer availability.
Do you provide any study materials?
The study material will be mailed to you at the end of each session.
What is your refund policy?
Upon registering for the course, if for some reason you are unable or unwilling to participate in the course further, you can apply for a refund. You can initiate the refund any time before start of the second session of the course by sending an email to support@bixitacademy.com , with your enrolment details and bank account details (where you want the amount to be transferred). Once you initiate a refund request, you will receive the amount within 21 days after confirmation and verification by our team. This is provided only if your classes have not started.