QTP-UFT
Looking for Best Software Testing Training in Chennai . BIX is the Best Software Testing Training Institute in Chennai offering professional training on both Manual, automation testing training like Selenium, QTP/UFT and Performance Testing Training Courses like LoadRunner and JMeter. Call 955-111-0186 for Software Testing Training course details.
HP QuickTest Professional (QTP), an automated functional testing tool that helps testers to perform automated regression testing in order to identify any gaps, errors/defects in contrary to the actual/desired results of the application under test.
We offer QTP job assistance (subject to project availability and partner requirements) for positions in India, Singapore, Dubai and the UK.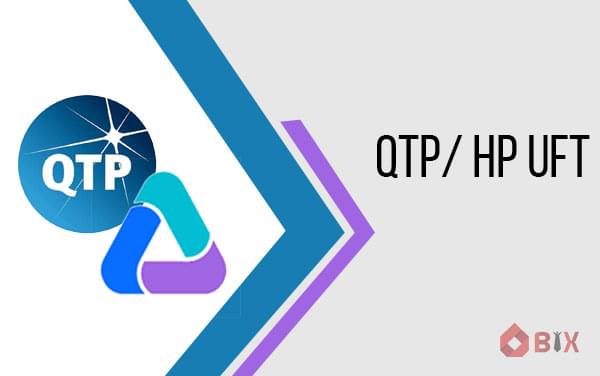 Course Objectives
Broaden learning in QTP tool testing and practical industrial usage.
Experiencing the Best practices for writing automation scripts in real time programming.
Automated activation of testing and automation decision making and ROI determination.
Creating the automation framework.
Understanding the maximum re-usability of code and reduce executing time.
Methods to create scripts in a way that reduce human interaction and provide consistent results.
All the concepts would be taught via easy understanding methodology,along with practical examples.
Certification
The assessment will be done on the basis of an online test and Project Evaluation at the end of the course.
Weightage of Project Evaluation is 30% and that of test is 70%. Minimum pass percentage for online test is 70.
On completion of the Assessment (Project + Test) with a minimum of 70% marks, We will issue a certificate of successful completion from BIX.
Five re-attempts will be provided to clear online test in case the candidate scores less than 70%.
A Participation certificate will be issued if the candidate does not score 70% in the Assessment.
Soft copy of the certification will be issued to the participants, on completion of the course.
Pre-requisites
To join this course, the aspirant should have basic knowledge of VB scripting.
Faq
General questions
Who should join this course?
Computer Science Graduates,IT Software aspirants who seek lucrative career in IT Domain
Experienced Automation testers who need to enhance their testing skills with QTP\UFT
Software testing professionals in various roles ranging from Tester to Test Engineer
Why should I join this course?
BIX IT ACADEMY is the best QTP/UFT training institute in Chennai. QTPpositions the aspirant in the software testing industry as an automated testing professional. The software testers who are in manual testing field can also leverage the knowledge of QTP to claim lucrative position in the testing career. From a fresher QA Analyst to Test Managers should have QTP/UFT expertise up their sleeves.
What happens if I miss a session?
If you have missed a session contact our support team where they will reschedule the missed sessions based on trainer availability.
Do you provide any study materials?
The study material will be mailed to you at the end of each session.
What is your refund policy?
Upon registering for the course, if for some reason you are unable or unwilling to participate in the course further, you can apply for a refund. You can initiate the refund any time before start of the second session of the course by sending an email to support@bixitacademy.com , with your enrolment details and bank account details (where you want the amount to be transferred). Once you initiate a refund request, you will receive the amount within 21 days after confirmation and verification by our team.This is provided only if your classes have not started.