Social Media Marketing Training in Chennai at BIX IT ACADEMY
Learn Social Media Marketing Training In Chennai At BIX. Call 955-1110-186 For More Details. Register today for learning Search Engine Optimization from basic to advanced concepts and start earning today.
BIX IT ACADEMY provides high-quality training on SMM. Our Social media marketing classes express how to drive meaningful audience and following with social media optimization on Facebook, Google Plus, Twitter, Instagram, LinkedIn, and Pinterest, etc.
Our SMM courses cover the Social Channel Analysis, Social Competitor Analysis, Social Media Engagement, Social Advertising Campaign and Content Creation. Our Best Social Media Marketing courses give practical learning on social media tools, technology, and platforms used to manage and measure success.
Expert trainers
Learn social media marketing from industry experts who are firm in training. They have trained over 1,000+ students. And they continue to keep our courses relevant.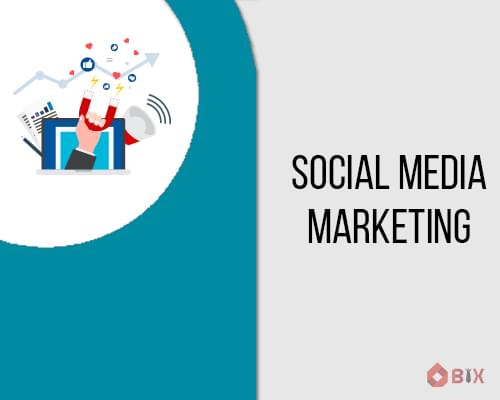 Course Objectives
By the completion of the SMM course, you should be able to:
Find out how to attract an audience, give value for followers, develop a brand.
Arrange targeted exhibit campaigns on platforms like Facebook and Twitter.
Utilize Shared media even for customer services & PR.
Know the large-scale range and risk of social media.
Build a social media strategy to create a vision and reach goals.
Certification
The assessment will be done on the basis of an online test and Project Evaluation at the end of the course.
Weightage of Project Evaluation is 30% and that of Online test is 70%. Minimum pass percentage for online test is 70.
Learn the concepts of Influencer marketing and Online Reputation Management.
Five re-attempts will be provided to clear online test in case the candidate scores less than 70%.
A Participation certificate will be issued if the candidate does not score 70% in the Assessment.
Soft copy of the certification will be issued to the participants, on completion of the course.
Pre-requisites
Those who have passion in SMM and interested to earn extra income can learn.
Faq
General questions
Who should join this course?
Freshers and College students - irrespective of educational background.
SEM & PPC Executives, Marketing & Advertising Professionals.
Product and Brand Managers.
IT Professionals.
Business Owners.
And those who have passion in Digital Marketing.
Why should I join this course?
BIX IT ACADEMY is the best Digital Marketing training institute in Chennai. Where make sure you walk out with JOB.
What happens if I miss a session?
If you have missed a session contact our support team where they will reschedule the missed sessions based on trainer availability.
Do you provide any study materials?
The study material will be mailed to you at the end of each session.
What is your refund policy?
Upon registering for the course, if for some reason you are unable or unwilling to participate in the course further, you can apply for a refund. You can initiate the refund any time before start of the second session of the course by sending an email to support@bixitacademy.com , with your enrolment details and bank account details (where you want the amount to be transferred). Once you initiate a refund request, you will receive the amount within 21 days after confirmation and verification by our team. This is provided only if your classes have not started.