Web Analytics Training
Learn Web AnalyticsIn Chennai At BIX. Call 955-1110-186 For More Details. Register today for learning basic of Web Analytics to advanced concepts of it.
Web Analytics is a science of analysis that concentrates on Internet data. It covers the collection, analysis, data-informed decisions leading to the optimization of company's digital ecosystem and maintaining business processes. Data from websites, mobile applications, social media are commonly integrated with back-office Customer Relationship Management (CRM) and Sales systems to notify business decisions. Web Analytics has become a crucial part of core business strategies, workflow optimization, and maintaining a competitive edge.
Google Analytics is a great tool that gives insights into your digital marketing activities and is essential to creating a successful online presence. Unlock the potentials of Google Analytics and see how this tool can give more than a perception of website traffic and data, but also make results in your marketing campaigns.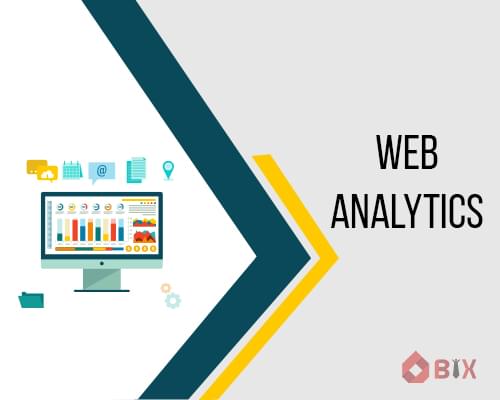 Course Objectives
In our Google Analytics course you will learn about:
Learn the basics of setting up and using Google Analytics.
Learn the fundamentals of analyzing and reporting from Google Analytics.
Examine data concerning visits and visitors: bounce rate, traffic sources.
Identify which high traffic keywords bring high-value visits and therefore budget suitably in Adwords.
Track sales down to the product level with Google Analytics, recognize the AdWords keywords making the most profit and improve your keyword bid amounts based on ROI calculations.
Identify problems with your site by defining a funnel for each of your goals.
Implement Google Analytics tracking code to excellent report on your site.
Navigate around Google Analytics to access your reports and dashboards.
Implement tagging for your online marketing.
Creating conversion funnels and analysis objectives.
Google Analytics Reports and Custom Reports.
Certification
The assessment will be done on the basis of an online test and Project Evaluation at the end of the course.
Weightage of Project Evaluation is 30% and that of Online test is 70%. Minimum pass percentage for online test is 70.
On completion of the Assessment (Project + Test) with a minimum of 70% marks, We will issue a certificate of successful completion from Bix.
Five re-attempts will be provided to clear online test in case the candidate scores less than 70%.
A Participation certificate will be issued if the candidate does not score 70% in the Assessment.
Soft copy of the certification will be issued to the participants, on completion of the course.
Pre-requisites
There are not any explicit stipulations to be told Python course however basic information in any of the artificial language are extra a worth advantage.
Faq
General questions
Who should join this course?
Google Analytics training is suitable for who want to learn and specialize in web analytics to boost their skill sets in the digital marketing industry and beyond. This course is best suited for members who are:
Digital Marketing Persons.
Marketing Managers.
Product and Brand Managers.
Students.
IT Professionals.
Web designers and Web developers.
A graduate who desires to get Google Analytics Certification.
Why should I join this course?
BIX IT ACADEMY is the best Web Analytics training institute in Chennai.Where make sure you walk out with JOB.
What happens if I miss a session?
If you have missed a session contact our support team where they will reschedule the missed sessions based on trainer availability.
Do you provide any study materials?
The study material will be mailed to you at the end of each session.
What is your refund policy?
Upon registering for the course, if for some reason you are unable or unwilling to participate in the course further, you can apply for a refund. You can initiate the refund any time before start of the second session of the course by sending an email to support@bixitacademy.com , with your enrolment details and bank account details (where you want the amount to be transferred). Once you initiate a refund request, you will receive the amount within 21 days after confirmation and verification by our team. This is provided only if your classes have not started.